TIPS MUSIC PRESENTS "PEKKE TURR JAANA" FEATURING BHAVIN BHANUSHALI & ANJALI ARORA, SUNG BY JAZZKIRAT SINGH & SHOWKIDD
Tips Music presents a Punjabi romantic number "Pekke Turr Jaana".
The song incorporates all the elements of love, romance and tenderness in the beautiful voice of Indian Playback Singers Jazzkirat and Showkidd. The song also gets its magic from Diljan's lyrics accompanied by Showkidd's excellent composition. This track is all about a strong feeling that you have when you like someone.
It features Bhavin Bhanushali and Anjali Arora, India's biggest Internet sensations.
It has the potential to become the love anthem of 2020-2021. Romantic song fantastic can fancy watching and listening the song over & over again.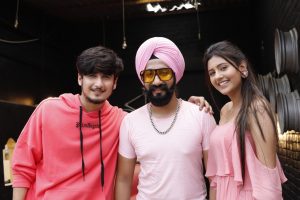 Kumar Taurani says "The song conveys a beautiful story. We have tried to explore emotions of love in different ways. A very soulful, soft and hummable track"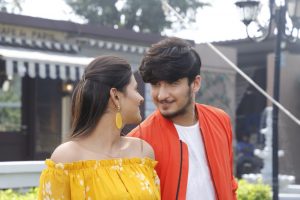 Jazzkirat Singh says "The song conveys the story of Love, Bond and Relationship. The soulful track admires ups and downs within the partners and eventually how they overcome it. The lyrics show both the beauty as well as the importance of understanding between two people".
Showkidd says "Loved working on this track . The entire process of producing the music and composing it was fun and I'm sure a lot of people are going to relate to this song".
Bhavin Bhanushali says says "I really liked the song and the story. It's an amazing video song and am very excited about it".
Anjali Arora says "Pekke Turr jaana is a very sweet and romantic song with lots of shades and we hope it is liked by all.
Director Aarvi says, the songs capture emotions of pre and post marriage and is highly relatable to every young couple".