Unlocking Amazon's Affiliate Secrets: Amazon Affiliate Program
Introduction
The world of online commerce has witnessed tremendous growth in recent years, and Amazon stands at the forefront of this digital retail revolution. With millions of products, a global customer base, and a reputation for convenience and reliability, Amazon has become the go-to destination for online shoppers. If you are looking to monetize your online presence or passion for recommending products, becoming an Amazon affiliate is a fantastic way to earn money. In this comprehensive guide, we will walk you through the process of creating an Amazon affiliate account and explore various strategies to maximize your earnings.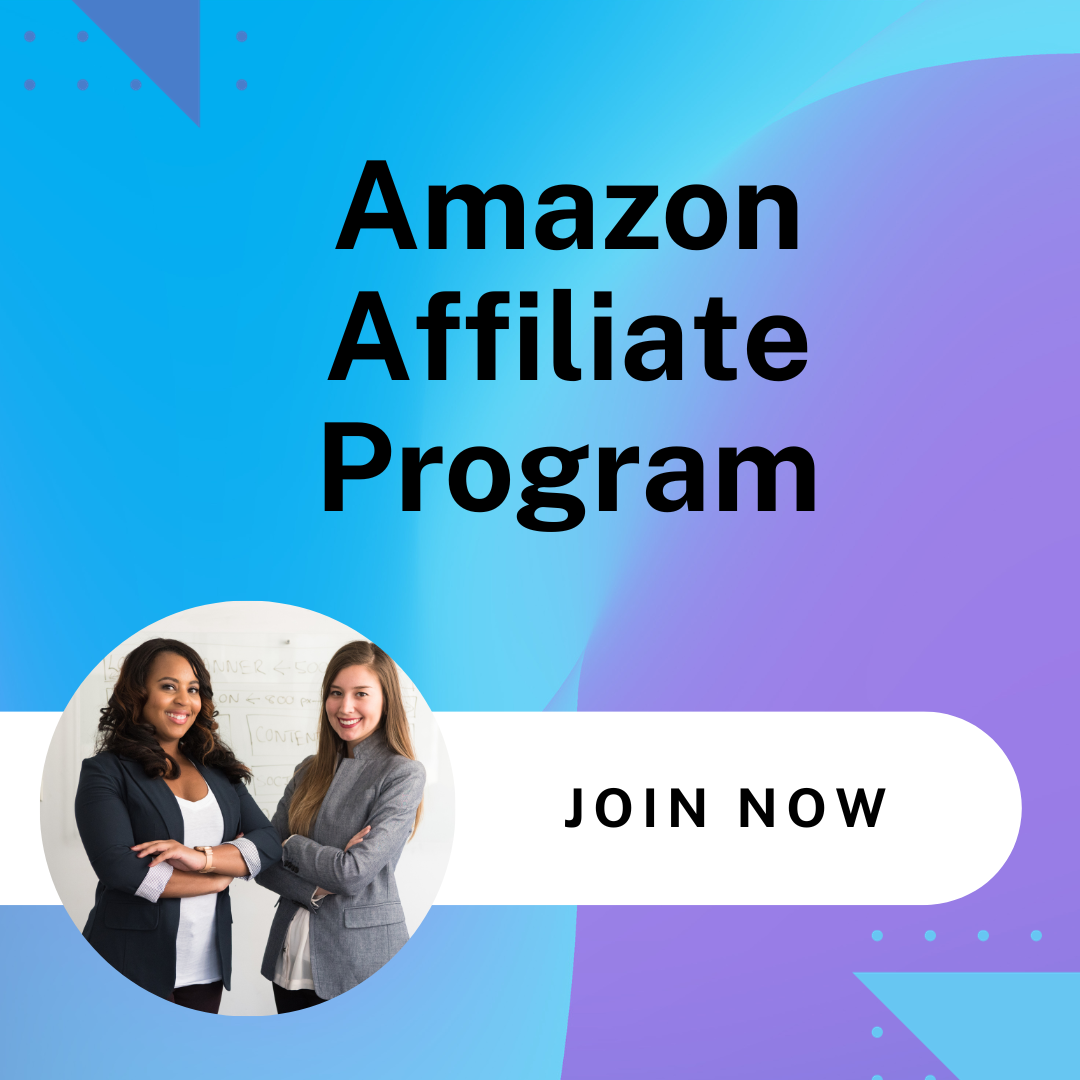 1. What is the Amazon Affiliate Program?
The Amazon Affiliate Program, also known as Amazon Associates, is an online marketing program that allows individuals to promote and earn commissions from Amazon products. As an Amazon affiliate, you can generate income by referring customers to Amazon through unique affiliate links. When a user makes a purchase through your link, you receive a commission on the sale. Amazon offers a vast selection of products, which means you can promote items in a wide range of categories, making it an attractive option for affiliate marketing.
2. Requirements for Amazon Affiliate Account
Before you dive into the process of creating an Amazon Affiliate account, you need to meet certain requirements:
A website or blog: Amazon Associates requires you to have an online platform where you will promote their products.
Content: Your website or blog should have a reasonable amount of original content.
Traffic: While there's no specific traffic requirement, having some regular visitors to your site can increase your chances of approval.
Legal age: You must be of legal age in your country to join the program.
3. How to Create an Amazon Affiliate Account
Creating an Amazon Affiliate account is a straightforward process. Here's a step-by-step guide:
Step 1: Visit the Amazon Associates Website
Go to the Amazon Associates website (https://affiliate-program.amazon.com/) and click on the "Join Now for Free" button.
Step 2: Sign in with Your Amazon Account
If you already have an Amazon account, sign in with your existing credentials. If not, create a new Amazon account.
Step 3: Provide Your Account Information
You'll be asked to provide your account information, such as your name, address, and phone number.
Step 4: Enter Your Website or Mobile App Information
Here, you will need to provide information about your website or mobile app, including its name, URL, and the type of content you'll be promoting.
Step 5: Explain Your Methods for Driving Traffic
Amazon will ask you to describe how you plan to drive traffic to their platform. This could include strategies like search engine optimization (SEO), social media promotion, or email marketing.
Step 6: Enter Your Identity Verification Details
Amazon may ask you to verify your identity through your phone number. You'll receive an automated call or text with a verification code.
Step 7: Choose Your Payment Method
Select how you want to receive your earnings. Amazon offers options like direct deposit, Amazon gift cards, or checks.
Step 8: Sign the Amazon Associates Operating Agreement
Read through the Amazon Associates Operating Agreement and agree to the terms and conditions.
Step 9: Wait for Approval
After completing the application, Amazon will review your account. The approval process usually takes one to three business days, but it can take longer in some cases.
4. Choosing Your Niche
Before you start promoting Amazon products, it's crucial to choose a niche or category that aligns with your interests and expertise. Your niche will determine the type of products you will promote and your target audience. Some tips for choosing a niche:
Select a niche that you are passionate about and knowledgeable in.
Research the competition and assess the potential for earning in your chosen niche.
Consider the seasonality of products within your niche, as well as the demand.
5. Building a Website or Blog
To become a successful Amazon affiliate, you will need an online platform to showcase products and generate traffic. Here's how to get started:
Choose a domain name: Select a domain name that reflects your niche. Keep it short, memorable, and relevant.
Select a hosting provider: Sign up with a reputable hosting provider to host your website. Popular options include Bluehost, SiteGround, and HostGator.
Install a content management system (CMS): Platforms like WordPress are user-friendly and provide a variety of themes and plugins to enhance your website.
Customize your website: Design your website to be visually appealing and easy to navigate. Ensure it's mobile-responsive.
6. Creating Quality Content
Content is the heart of your affiliate marketing strategy. High-quality, relevant content not only attracts visitors but also convinces them to click on your affiliate links. Here are some content strategies to consider:
Product Reviews: Write in-depth, honest reviews of products within your niche. Include pros, cons, and your personal experiences.
Tutorials and How-To Guides: Create informative guides related to the products or services you are promoting.
Comparison Articles: Compare different products within your niche and highlight the strengths and weaknesses of each.
Listicles: Craft lists of top products, bestsellers, or recommended items.
Blogging: Regularly publish articles that provide value to your target audience and subtly incorporate affiliate links.
7. Promoting Amazon Products
Once you have your website and content strategy in place, it's time to promote Amazon products effectively. Here are some methods:
Use Affiliate Links: Incorporate Amazon affiliate links within your content. These should be strategically placed to maximize visibility.
Banners and Widgets: Amazon offers various banners and widgets that can be placed on your site. These can be highly effective for showcasing specific products or promotions.
Social Media Marketing: Share your content and affiliate links on social media platforms to reach a wider audience.
Email Marketing: Build an email list and send newsletters with affiliate promotions to your subscribers.
SEO Optimization: Implement effective SEO strategies to rank your content on search engines, increasing organic traffic.
8. Amazon Affiliate Tools and Resources
Amazon provides a range of tools and resources to help affiliates maximize their earnings:
Amazon SiteStripe: This tool allows you to create affiliate links, share products on social media, and access various banners and widgets.
Product Advertising API: For advanced users, this tool allows programmatic access to Amazon product data.
Amazon Associates Central: The central hub for affiliates, offering reports, payment information, and educational resources.
9. Maximizing Your Earnings
To maximize your Amazon affiliate earnings, consider the following strategies:
Diversify Your Income: Promote a variety of products within your niche to appeal to a broader audience.
Optimize Your Affiliate Links: Monitor which products are performing well and adjust your strategy accordingly.
Stay Updated: Keep an eye on Amazon's promotions and deals to promote discounted items.
Track Your Performance: Use Amazon's reporting tools to analyze which strategies are working and which need improvement.
10. Common Challenges and How to Overcome Them
Becoming a successful Amazon affiliate may not be without its challenges. Here are some common issues and tips for overcoming them:
Low Conversion Rates: If your visitors are not converting into customers, revisit your content and make it more persuasive.
Website Traffic Issues: If you're struggling to generate traffic, invest in SEO, and consider promoting your content on social media.
Policy Violations: Amazon has strict policies regarding how you can promote their products. Make sure you adhere to these rules to avoid getting banned.
11. Conclusion
The Amazon Affiliate Program offers a fantastic opportunity to turn your passion for a niche into a profitable venture. By following the steps outlined in this guide, you can create an Amazon affiliate account, choose a niche, build a website, and promote Amazon products effectively. While success in affiliate marketing takes time and effort, the potential for earning money from Amazon is substantial. Remember, it's crucial to provide value to your audience and build trust through honest, informative content. With dedication and persistence, you can turn your Amazon affiliate journey into a lucrative online business. Good luck!