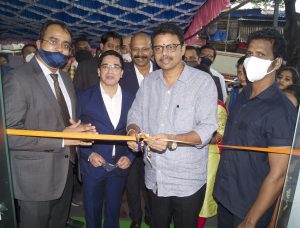 The Sarvodaya Cooperative Bank Ltd. Celebrates Silver Jubilee, Modernised & Restructured by DPGC.
The Sarvodaya Cooperative Bank Ltd. embarks a new journey with robust banking processes supported by new age technologies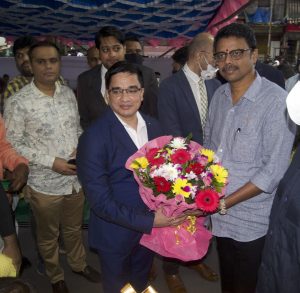 Mumbai, August 31, 2020: On the occasion of the silver jubilee of the Sarvodya Cooperative bank on 31st August 2020, Darwin Platform Group of Companies (DPGC), a leading global business conglomerate operating across sectors, had taken over the responsibility to modernise and restructure The Sarvodaya Cooperative Bank Ltd. To provide new age banking experience to existing and new members. With its banking arm, DPGC is all set to revamp the existing structure of The Sarvodaya Cooperative Bank Ltd. with new technology, highly experienced people, and processes which include robust banking-IT infrastructure, internet & mobile banking, new-age digital marketing, institutional partnerships, member-centric services among others.
The process of modernisation and restructuring was in full swing. On the occasion of Silver Jubilee Anniversary, nearly 150 new accounts were opened. Chief Guest Shri Sunil Raut, the Member of Maharashtra Legislative Assembly, top officials of the DPGC, Senior officials of the state governments, and top cooperative banking functionaries also participated and encouraged members of the bank. The Chief Guest and other dignitaries appreciated the efforts of DPGC for taking the cooperating banking in the state to the next level.
Speaking on the occasion of Silver Jubilee Anniversary of the bank, Rahul Ganpule, CEO, DPGC said, "A journey to make Cooperative Banking a vehicle for a socio-economic resurgence by The Sarvodaya Cooperative Bank Ltd had begun on August 30, 1996, in Mumbai. On the occasion of its Silver Jubilee Anniversary, we embark upon a new journey to provide new momentum to Cooperative Banking in the state. We plan to expand scope and operations to meet the requirements of individuals, small businesses, co-op societies, farmer groups, associations, salaried customers and professionals from various fields. The members, coming from these segments would experience the new age banking system within the cooperative framework."
"Restructuring and modernisation of The Sarvodaya Cooperative Bank Ltd would help in catering the growing demand of new-age cooperative banking and services. Our IT division would bring in digital transformation with data management & Protection, safeguarding from frauds, Use of Artificial Intelligence and Machine Learning. We are very hopeful that digital transformation would open the floodgates to innovations in other conventional operational areas. These initiatives would drive growth, increase efficiencies and more importantly, make the members happier," said Mr Anwar Bawla, Director, DPGC.
In addition to offering various banking services with a proper understanding of each customer's exact requirements, the bank also offers modern banking facilities like RTGS, NEFT, Anywhere Banking (ABB) through its Core Banking Solution (CBS). The bank's area of operation extends to Greater Mumbai, Thane, Navi Mumbai & Raigad Districts. The bank is constantly innovating to offer meaningful products & services, to meet the financial requirements of its customers. With restructuring and modernisation, the bank is all set to provide a new experience to its members and customers.