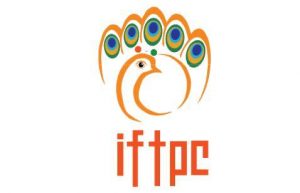 Television brightens homes once again…
Fresh Content to be televised from today!
New and fresh contents will be beamed once again into all Hindi and Marathi speaking households from today. The Television industry was forced to stop telecasting due to the countrywide lockdown from 22nd March, 2020. The entire shooting of TV shows, Films and advertisement was dispensed post-government guidelines to ensure social distancing and stop the spread of dreaded Coronavirus. All the studios were shut down. Lacs of daily wage workers and the workers from ancillary industries lost their jobs. The fear of starvation loomed large on the industry workers. Though the industry rose and started helping their workers generously, it was not enough.
Fortunately, the government came out with UNLOCK 1.0 and film shootings were allowed. The Maharashtra government under its Mission begins allowed shooting from 30th May 2020 subject stringent SOP to be followed by the industry to safeguard the workers from the Coronavirus. The Hindi and Marathi producers wholeheartedly accepted the government guidelines. They also came out with their own additional safeguards such as arrangement of transport, lodging and Boarding facilities. They also provided the workers with Corona Specific Mediclaim and death cover of 25 lac rupees. They also bore the additional cost of maintaining safety and hygiene. The shooting commenced from 23rd June 2020 with the intention of entering the Indian households from 13th July 2020 to give a fresh dose of entertainment to the harassed audience.
From today there will be more laughter and fun in every home battered by more than 100 days of lockdown. At a time when there was a possibility of mental illness such as hypertension and depression was to affect many citizens, the re-entry of television is a big relief. Now the new stories full of drama, suspense, fun and education will unfold and relieve the anxiety of Corona.
Indian Film & TV Producers Council (IFTPC) in a press release issued today thanked all the TV producers for their indomitable spirit, the CM of Maharashtra Uddhav Thackeray, Amit Deshmukh & government of Maharashtra for their timely help, the Broadcasters for their cooperation. IFTPC also thanked CINTTAA, FWICE and the vendors who in spite of adverse situation and dangers ahead came forward to resume the shooting once again. It also expressed gratitude to Dr. Sanjay Mukherjee, Aadesh Bandekar, Amar Kolhe MP and Dr. Shashank Joshi, the Collectors of Thane and Palghar districts, Municipal Commissioner of Mumbai, Mira Bhayander and Thane and Mayor of Mira Bhayander Municipal Corporation for all the assistance. JD Majethia Chairman TV-WEB of IFTPC hoped that in the coming day's government and others will continue to support the industry even in the situation where Corona may affect the industry time and again. He further stressed that the telecast of fresh content will help to keep the people confined to their homes which is very essential in these Corona times.