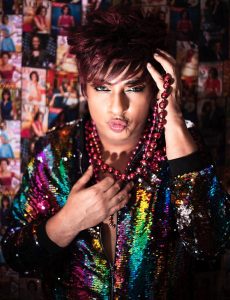 ROHIT VERMA HOUSE OF FASHION ALONG WITH SANJEEV SETH HAS LAUNCHED HIS NEW LINE OF ORGANIC BAMBOO & ANTI BACTERIA ZINC OXIDE BED BEDSHEETS & FACE SHIELDS. 
Rohit has been reshaping fashion since his first collection. Known for creating modern garments that exude natural confidence, the luxury designer is a pioneer of rich motifs and refined work.
There is no compromise when it comes to sustainability, and pushing boundaries is always at the forefront of the brand's mission.
Rohit has certainly moved beyond Haute Couture. He recently launched his new line of environmentally friendly bedsheets and face shields.
Owing to the current scenario, Rohit as a responsible designer felt that launching a line of face shields and anti bacterial bedsheets is the need of the hour.
If that isn't progressive and forward enough, he also launched a line of organic bedsheets made of bamboo.
"Corona has changed lives. In fact, this is the new version of life which we have to accept. But for that, we have to be well equipped. I wanted to launch something which is a must-have. After days and weeks of brainstorming, I came up with the idea of bedsheets and face shields. Safe, realistic and usable" says Rohit Verma.