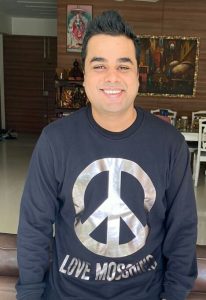 Rohit Gupta Actor and Creator is the first Indian Youtuber interviewed by BBC Radio. With his mimicry and acting on point, Rohit is the perfect global entertainer.
In his 10 mins interview, he shared his journey on how he drew inspiration from Johnny Lever and the characters he played on screen.
Rohit has reintroduced millennials to the staple Shakespearean fool invoking side-splitting humour, all with a pinch of wit!
He spoke about how he started the prank call trend by mimicking actors which gradually got him a loyal audience of a whopping 700K on Facebook & 2.05 lakhs subscribers on Youtube.
He quoted "I love to entertain people. It is something I have always loved since I was a child. Even in my prank call videos I get into the character. I make sure my lingo, my expression do justice to that character. I want to be the best in what I do"
"Content and talent attracts audience. Consistency is the key. You have to be consistent with your content. Be at it" said Rohit when he was asked to shares his mantra of success.