Paytm KYC Fraud, Maharashtra Cyber Advisory
HOW THE SCAM WORKS?
You get a call that your wallet or bank KYC is invalid.
You can also get a message saying please call on this number or Paytm KYC will expire.
Fraudster asks you to download an app to give step-by-step help in activating KYC.
When you download and use the app, the fraudster can see your phone screen.
Fraudster then asks you to transfer a small token amount to your wallet.
When you transfer the small amount, fraudster sees your password and other details.
Fraudster then uses these details to steal money from your bank.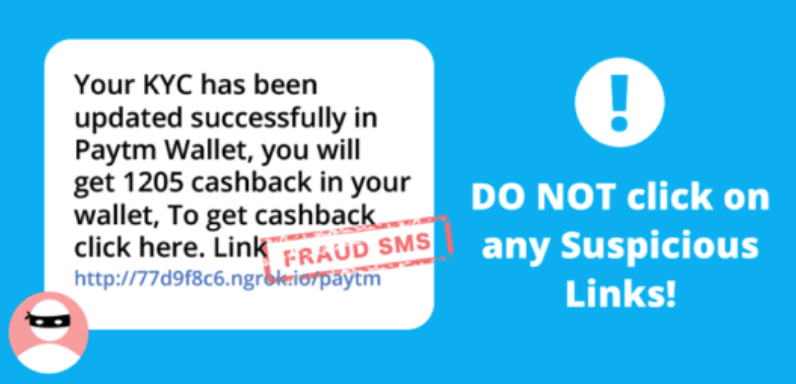 POINTS TO ALWAYS REMEMBER:
Never share any information with anyone claiming to be from PayTM or any other e-wallet company.
Never install apps like Anydesk, Teamviewer, Quicksupport etc. until you know about them. These apps can give the fraudster access to your phones.
Never click on suspicious links and delete such messages immediately.
Paytm Full KYC can only be completed by having a face to face meeting with an agent at an authorized PayTM KYC point.
In case of doubt, reach out to Paytm customer support from the PayTM App on your phone. Always report any cybercrime to your nearest police station or alternatively report it on www.cybercrime.gov.in
Earlier Maharashtra Cyber has issued an advisory on Intimidating Email Fraud also.
|| STAY CYBER SAFE ||