Hrishitaa Bhatt's journalist avatar in her new web series "Lal Bazaar"
The makers have roped in Ajay Devgn to launch the show.
Post the success of her last web series on ZEE5- The Chargesheet- Innocent or Guilty, Bhatt is all excited and looking forward to her next web series "Lal Bazaar- Crime and the City" on Zee5 based on the lives of police officers working in the homicide department of Lal bazaar in Central Kolkata "The show is based on true incidents. It is a bilingual show, shot in both Hindi and Bengali. I am playing a journalist, who seeks the truth. Real-life stories have a certain connection with the audience, it gets them inquisitive to know the truth".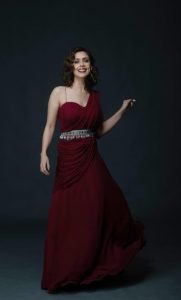 Hrishitaa however plays a journalist named Maya. She describes her character as a mysterious journalist "Maya has many shades. She is curious, mysterious and unconventional. I haven't played such a character in my career. Maya has layers which I am sure the audience will love".
The plot will venture into the underbelly of the 'City of Joy' and will have ten episodes.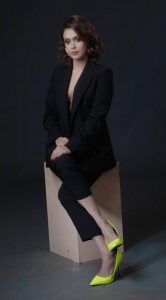 Apart from Hrishitaa Bhatt, Lalbazaar will feature Kaushik Sen, Sabyasachi Chakraborty, Sauraseni Maitra and Gaurav Chakrabarty in pivotal roles.
Directed by Sayantan Ghosal, the crime-based web series promises to be a thrilling ride that will show "lives beyond uniforms".
The streaming platform will release the series in two languages – Bengali and Hindi.
The minute-long teaser released on YouTube shows a gripping montage of everything that the web series has to offer. The teaser creates a tense and sinister atmosphere for the viewers making it something to look forward to.
Lalbazaar will premiere on the Indian streaming platform on June 19, 2020.