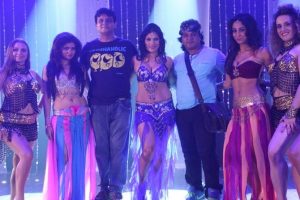 Horror thriller Vinashkaal set to release on 27th November
Under the banner of Jays films and Shreehans arts and creations Pvt Ltd, Vinashkaal is all set to release on 27th November 2020. The film is directed and produced by Rakesh Sawant and co-produced by Neeraj Gupta, Bhanwar Singh Pundir, Siddharth Singhmar and Surya Sinha. Dilip Mishra and Rakesh Sawant have given the story screenplay. Choreography by Bobbie, Music is given by Sayed Ahmed and Lyrics by Anjaan Sagri. The film is starring Jai Akash, Nupur Mehta, Kota Srinivas, Jeeva, Seema Singh, Shravan, Rajesh Vivek, Ruby Ahmed, Preeti, Rishab Jain and Pankaj Pareek.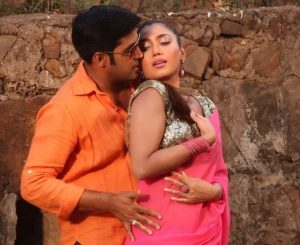 The film has a special song picturised on Rakhi Sawant and Ajaz Khan.
The film Vinashkaal is a horror film. Nupur along with her fiance Jai and friends planned a bachelorette party at her native house at the village. But that house was possessed by a supernatural power who want to destroy her family's heir. In that village, a tantric was also chanting hymns to control that supernatural power with the help of whom he will become almighty and powerful. When that supernatural power interacts with Nupur, Tantric came in between and then the war began. Will that soul be able to kill Nupur and take her revenge? Will Rajesh Vivek be able to control that soul? It will be revealed on 27th November 2020 when the film will be released.
On this Director, Rakesh Sawant quoted Vinaashkaal is a horror thriller which will give audiences a terrific experience. The star cast of the film is promising and has depicted the story on-screen very well.