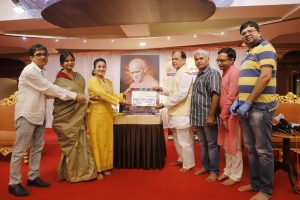 Grand Muhurat for Mere Jinwar, Mere Guruvar
Acharya Vidyasagar's inspiring life will be shown in the film "Mere Jinwar Mere Guruvar" -Sunil Acharya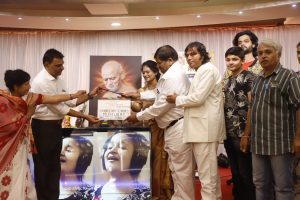 These days biopic films are the first choice of the audience. In biopic films, the character from the society is picturised whose life events, struggles and works for the public welfare have been an inspiration to the people for many years to come, has always been liked by the audience. The phenomenal events of the life of Digambacharya 108 Acharya Shri Vidyasagar ji, his sacrifice and public welfare will now be presented to the whole world through a film. The grand Muhurat of the film Mere Jinwar Mere Guruvar was performed in Mumbai on 31st October 2020 under the banner of Nath Movies.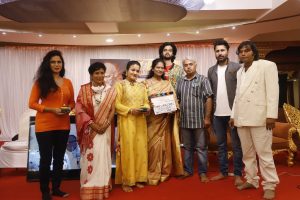 On this occasion, director-producer Sunil Acharya, actors Navtej, Ankita Lokhande, Bhagyashree, lyricist Dinesh Jain, composer Vivian Richardson, singer Khushbu Jain, choreographer Nikki Batra, industrialist  Ashok Jain and Manisha Jain, Ajay Jain and Kashmiri Jain, Anil Saraf and Neelu Saraf were present.
The film "Mere Jinwar Mere Guruvar" is based on the personality and works as a well-wisher of the nation, poet, cow servant and idol of sacrifice and penance, Jainacharya Sant Shiromani 108 Acharya Shri Vidyasagar. The film is produced by Nath Movies in collaboration with Shakuntalam Studio.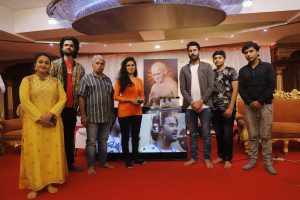 Lyricist Suresh Wadkar had also recorded a song in his melodious voice along with the film's Muhurat. "Mere Jinwar Mere Guruvar" will be a musical film composed by melodious and inspiring songs by the top singers of the film industry, Javed Ali, Kailash Kher, Shadab Sabri, Suresh Wadkar, Khushbu Jain.
The film stars actors Navtej Singh, Bhagyashree, Ankita Lokhande and Govind Namdev in the leading roles. The story of "Mere Jinwar Mere Guruvar" is written by Chhullaq Dhyarsagar Ji Maharaj. The composer of the film is Vivian Richardson. The lyrics are written by Dinesh Jain and Suresh Trivedi. The executive producer of the film is Rajiv Prasad and the sound engineer is Aakriti Rajiv Prasad and Chinmay Paradia.
On this occasion, Sunil Acharya said that "108 Acharya Shri Vidyasagar's entire life is inspiring. Hailing from South India, Acharya Ji has remained firm on his determination to make Hindi as a national language. There are many incidents of Acharya ji's childhood, determination for world welfare, his death strike against the slaughtering of cows and compelling the government to stop the killing and freeing the trucks loaded with cows, later, the government had started Dayoday Express train in the name of Acharya Ji. Everything will be shown on the world stage through a film. After four years of research and discussion with the saints, it was decided to make a film on the Digambar society, the whole life of Acharya Shri Vidyasagar Ji will be an inspiration for the society.
Mere Jinwar Mere Guruvar" will be filmed at various locations in Mumbai, Indore, Ajmer, Jaipur, and Sagar. The film will be first sent to the Film Festivals and then the film will be presented in cinemas across the country.