Singer Anuradha Paudwal donates 15 oxygen concentrators to hospitals in Maharashtra and Ayodhya, Uttar Pradesh
"The secret to living is giving," says Anuradha Paudwal who donated 15 oxygen concentrators to help India fight the COVID war via her Suryodaya Foundation in Mumbai in JJ Hospital, and hospitals in Mangav and Alibag, and five cylinders to hospitals know Ayodhya, UP.
She has donated- 2 oxygen concentrators each to Mangaon Kutir Rugnalaya, Shrivardhan Government Hospital, Lonare Government Hospital, and 1 oxygen concentrator each to New Rural Rugnalaya, Masha Government Rugnalaya, and many more.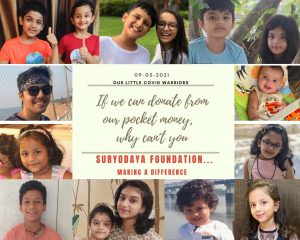 In the past, she has been associated with multiple noble causes close to her heart through her foundation. They have worked relentlessly for water conservation. Their noble, selfless efforts have been consistently rewarded by nature. The initiative has helped them find natural springs in drought-prone areas.
Every year on the 9th of May, she celebrates her husband's birthday by recognizing peers and musicians from the fraternity. However, for the last two years, she has been helping the front-line warriors to fight the pandemic.
This year too, she is helping the Indian Medical System to fight the way against the virus.
"You don't have to be wealthy to help, you have to be willing to help. We have donated 15 oxygen concentrators to multiple hospitals in Maharashtra and India. I urge people to do their bit" says Anuradha.
In fact, little Paudwal's have donated their pocket money to help those in need "They may be young but they understand what is happening around them. It melted my heart when they came to me with their little hands to donate".
On the occasion were present Kavita Paudwal. Shri Manoj Kotak and Dr. Surase.