Shah Rukh Khan's body double Prashant Walde's film Premaatur's release postponed.
Recently, the trailer and poster of Shah Rukh Khan's body double Prashant Walde's Hindi film Premaatur was released. Prashant Walde, who has worked with Shahrukh Khan for the last 15 years as a body double, is not only a body double of Shahrukh Khan but is also a passionate actor and filmmaker. The media got the news of the release of Premaatur along with the release of Salman Khan's film Radhe amid the coronavirus pandemic.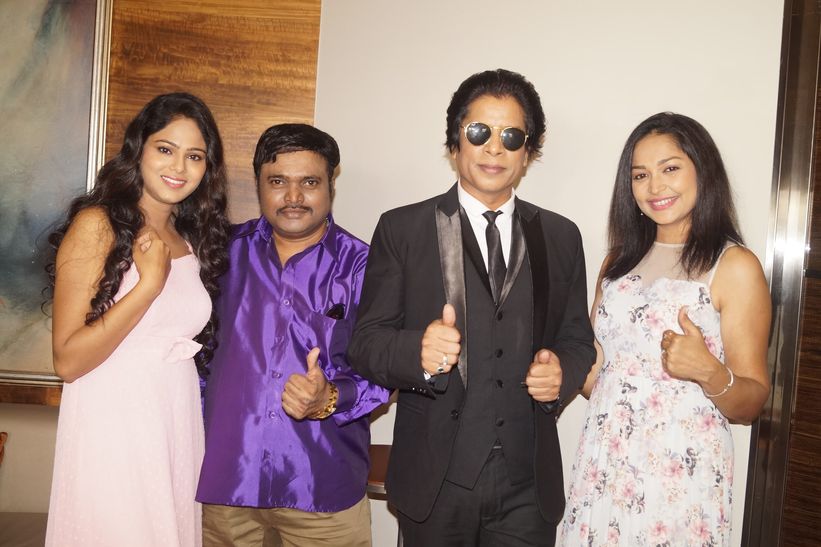 But now due to the coronavirus outbreak, the release date of the film Premaatur has been extended. Earlier this film was scheduled to be released on 6th May but Prashant Walde is now planning to release the film when the condition gets better. Recently, with the film's performance, Prashant Walde was very excited and had a special press conference along with the star cast about the making and release of the film. Prashant Walde has been Shahrukh Khan's body double with Shahrukh in many films like Om Shanti Om, Don, Chennai Express, Dear Zindagi, Raees, Fan, etc. Like Shahrukh, Prashant not only looks but is also very excited about acting and filmmaking. So when Prashant Walde thought of his first film as a lead on the screen, he dedicated it to King Khan. Premaatur is a thriller-horror and romantic film, starring Prashant Walde along with Heta Shah, Kalyani Kumari, Sriraj Singh, Shantanu Ghosh, Amit Sinha, Veer Singh, and Bindhya Kumari in various roles. Produced under the banner of Anugrah Entertainment, Premaatur is directed by Sumit Sagar and is produced by Prashant Walde and co-produced by Shantanu Ghosh, Satya, and Praveen Walde. The film's story screenplay and dialogues are written by Prashant Walde. The song Aati Kya Khandala fame Nitin Raikwar has given the romantic song to the film.
On postponing the release date of Premaatur, Prashant says the second wave of coronavirus is at its peak. Our film is ready for screening and we have also received the censor certificate, but in this outbreak of a pandemic, we have decided not to release the film yet. The situation is very critical in the entire country as well as in Maharashtra. Bundelkhand in Uttar Pradesh where Premaatur had been shot is in very bad condition due to a coronavirus outbreak. We want the film to reach the maximum number of viewers, so for now, we have extended the release date. The entire team is praying for the country and the world in this adverse situation. When the situation comes to normal, we will announce the new release date