Premiere saw the presence of Anmol Chopra, Rehana Khan, Christeena Biju, Monti Sharma &Sunil Sarwayia.
Simple words, but very layered melodies, and that's the best combination which describes Hidayat Khan's romantic musical film "NAMUMKIN TERE BIN JEENA".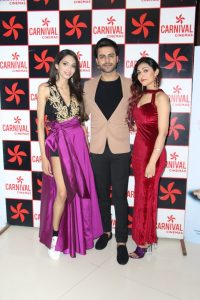 Title track "NAMUMKIN TERE BIN JEENA" is a song to mull over. Brew some coffee, get a pen and some paper and write whatever comes to your mind while this song plays, it will surprise you at the depths within yourself that you have managed to reach.
Rendered by Papon in his soulful, emotive romanticism. The chemistry between Anmol Chopra, Rehana Khan, Christeena Biju, is a beautiful vision.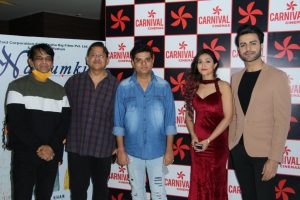 Director of the film, Hidayat Khan says "It's a lovely melody which soars because of its meticulous arrangements. It is a song for all age groups. From sixteen to sixties everyone is going to love It. A very soulful number which will give you goosebumps".
Directed by – Hidayat Khan , Produced By: Shabroz Khan, Pankaj Bachhas Thakur, R .P Singh, Music Director: Monty Sharma, Lyrics by Sunil sirvaiya,
Singers of the film: Jubin Nautiyal, Shaan, Javed Ali, Papon, Music company: T series.
Star casts: Introducing – Anmol Chopra, Rehana khan, Christeena Biju.