Good News!
Regarding forthcoming Vaccination Drive in Mumbai, it has being clarified as below:
1) 63 existing MCGM/Govt. vaccination centres will be available in the age category of 45 years plus.
2) 227 new MCGM centres will be opened, one in each Hon'ble Municipal Corporator's Ward which will be opened for all citizens in 18 years plus age category.
3) Presently 73 vaccination centres in private hospitals would be increased to 100 plus and they shall cater for vaccination to all citizens in the age category of 18 plus.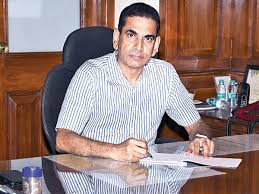 The above clarification is being issued in light of some non-clarity in certain sections of our Media.
News Input by:
I.S.Chahal,
Municipal Commissioner,
BMC, Mumbai