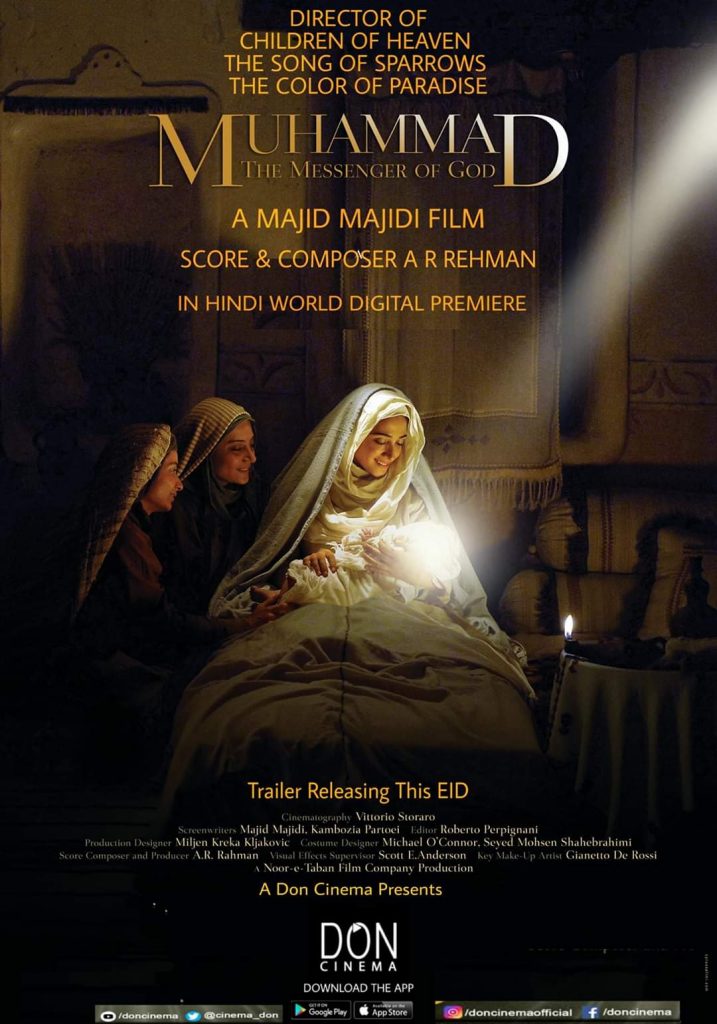 Don Cinema releases Oscar nominee Director Majid Majidi's film 'Muhammad The Messenger of God" which is releasing on Don Cinema OTT platform in June, Music by Oscar winner Music Director A R Rehman. Trailer released this Eid on 25th May on Don Cinema.
Majid Majidi is one of the well-known awarded director, He has directed many Iranian, English and Hindi films. Recently he had directed the Hindi film Beyond The Clouds with Ishaan Khattar.
The founder of Don Cinema Mehmood Ali says 'it is an Iranian movie with an exceptional concept and is a 300 Crores budget. Mehmood Ali said that there are many upcoming Hindi, English and regional blockbuster films and web series as well which was about to release, it got delayed due to lockdown. Soon it will be released with a big bang!