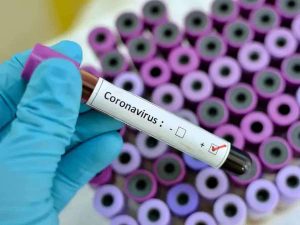 Navi Mumbai – A 28-year-old COVID-positive pregnant woman from Navi Mumbai has delivered a baby boy at a Terna Speciality Hospital & Research Centre in Nerul. The woman gave birth to a baby boy on 8th June (on the second day of her admission) in the 36th week of her pregnancy. The newborn tested negative for the coronavirus and has been kept separate from her mother, who is in the isolation ward.
According to sources close to the family, the pregnant woman, and her 34-year-old husband had been living in Ulwe where the husband works as a photographer and his test was negative. At the same time, immediate family members of the woman have also tested positive for COVID-19 and the woman was refused admission by few hospitals before she was brought to the Terna Speciality Hospital & Research Centre, Pregnant women are at a higher risk of contracting COVID-19 as compared to other pregnant women, Terna Speciality Hospital is equipped with all modern gynaecological advance medical support with newborn babies facilities like advance NICU.
Commenting on this challenging case Dr. Deepa Kala obstetrician and gynaecologist from Terna Speciality Hospital & Research Centre said, "This pregnant woman is not having serious difficulties though she is corona positive as she falls into mild Corona Positive Patient category having mild flu and other symptoms, it is important that extra care and precautions have to be taken for treatment and delivery management of pregnant women who are COVID-positive, for the well being of the mother and the unborn child. In this case, she was tested positive after going through a compulsory COVID-19 test pertaining to the current situation, a few days before her due delivery date. Our entire medical staff has taken extra care to ensure that no harm was caused to either the mother or the child. All essential measures were taken to ensure the child does not contract any virus, the child was fed with special milk supplements after birth."
As per the government COVID-19 medical norms now this woman (Mild patient) does not require further isolation or the corona test as she will complete her 10 days time in Isolation ward on Monday said Dr.Nikhil Varge who is giving Corona treatments in Terna Speciality Hospital & Research center, Nerul. Newborn baby boy has been sent home on Friday, 12th June and his mother will be discharged on 15th June i.e. on Monday.