Actor Sharib Hashmi, Keshavi Jaharia's film Cybershot won the 'Best Artificial Intelligence Film' at the Cannes World Film Festival.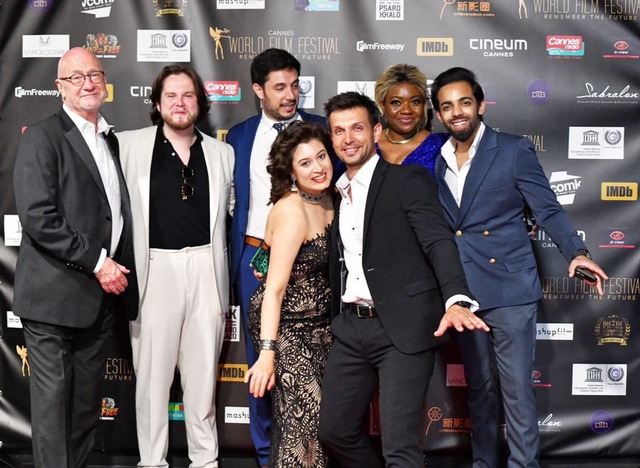 If there is truth in the filmmaking, newness in its presentation, and the content is different, then not only does the audience likes the film but it also gets awards.
Writer, and actor Keshavi Jaharia's directorial debut Cybershot wins the 'Best Artificial Intelligence Film' Award at the prestigious Cannes World Film Festival after being selected out of thousands of entries.
In the film Cybershot, Keshavi starred along with The Family Man, Asur, and Vikram Vedha fame actor Sharib Hashmi. Revolving around the complex theme of identity, love, and artificial intelligence, the film is receiving worldwide acclaim for its poignant storytelling, beautiful cinematography and powerful performances.
Amsterdam-based writer and actress Keshavi Jaharia says, "I was overjoyed when I heard that Cybershot had won the award for Best Artificial Intelligence Film. It is very encouraging for me, especially as a female director, this is my first film. I dreamed of making films from an early age. After seeing the appreciation that Sharib Hashmi has garnered from various roles, I wanted him to play the male protagonist in my short film. "
Sharib Hashmi says, "When Keshavi narrated the story to me, what attracted me towards this project was the unique concept and the different way of telling the story. I liked the role I played. It was something different and interesting."
This award-winning cinema has established Keshavi as a rising star in the film industry, and her talents as a director and actress have been widely acknowledged. Keshavi has proved herself to be a multi-faceted artist with a unique and different perspective and her work is being described as bold, fearless, and inspiring.
Keshavi Jaharia is a writer, actor, and director from the Netherlands. She was always keen in acting from a very young age where she would participate in school plays.
She recently starred with Vikram Kochhar in the short film Ehsaas (2021) which was an official selection at the Best of India Short Film Festival 2022.
Apart from being an actor, Sharib Hashmi is also a writer, producer and director. He is best known for portraying the role of J. K. Talpade in the Amazon Prime Video series, The Family Man. He also appeared in the Oscar-winning film Slumdog Millionaire.