Shri Ramdas Athawale launched the poster of the Shikshadaan Abhiyaan Federation.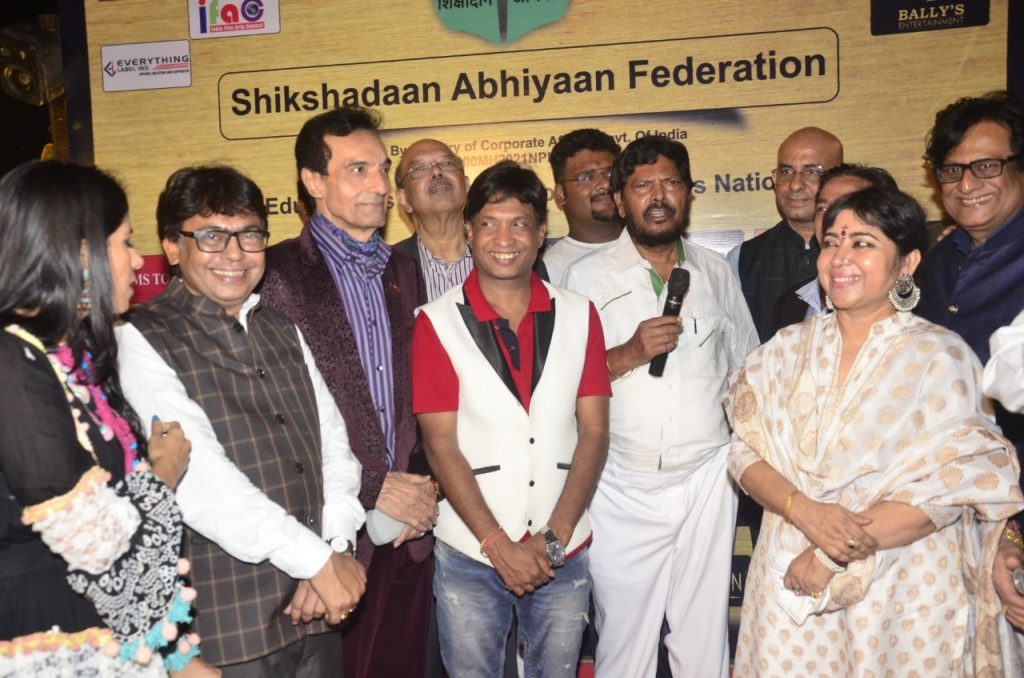 Mumbai: Shikshadaan Abhiyan, which has been working on the education of children, was launched on 10 October 2018 by the hands of social worker, Shri Anna Hazare, and the Governor of Maharashtra, Shri Bhagat Singh Koshyari also thanked Shri Rajesh Shrivastava on the education campaign. Hearty congratulations and respect were also given to him. For 2 years, this campaign has been working to pay fees directly to the needy children, now it has been changed to Shikshadan Abhiyan Federation, whose poster was launched by Shri Ramdas Athawale (Union Minister of State for Social Justice and Empowerment, Government of India),
This program was held at Bombay Bridge Hotel in Mumbai, in which a large number of people were present, under the education donation campaign, the National President of the Federation, Shri Rajesh Srivastava has been honored with the Global Ambassador Awards in London on 29 October 2021. Shri Athawale Ji congratulated and respected Rajesh Shrivastava and said that it is a matter of pride for all of us. Advisor Shri Shyam Singhania, General Secretary Shri Bhavesh Tanna, Vice President Shri Haresh Mehta, V.K. Bajaj, Actor, Director Mr. Dheeraj Kumar, Padmashree Soma Ghosh, Chander Kala Singh, and Mr. Sunil Paul were present at the event.