Grand launch of new OTT app "Apex Prime" by Soumita Das in Mumbai.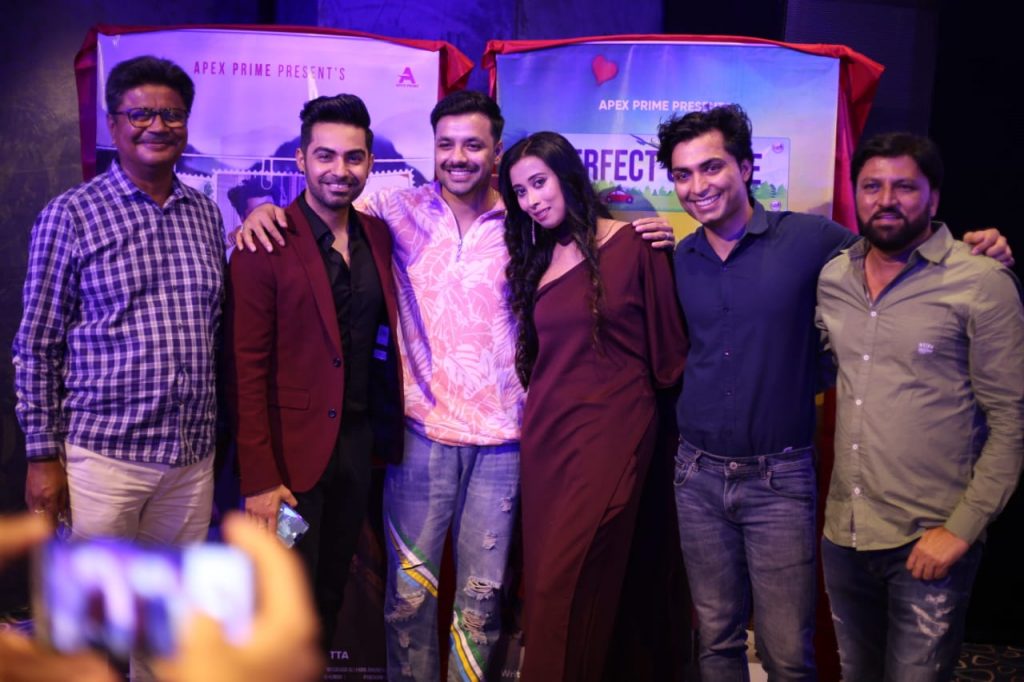 No wonder nowadays it is the era of OTT, and in such a situation, the new OTT "Apex Prime" was launched in Mumbai's Red Bulb which has been relocated to a newer location. On the occasion of the grand launch of this OTT by OTT head Soumita Das, posters of 4 web series were also launched, where a large number of media persons were also present. Many celebrities including Riddhima Tiwari, Mrinal Deshraj, Shweta Sinha, actors Shiva Ridani, Purti Arya, Shweta Khanduri, Amit Pachori, and Bigg Boss 9 fame Kanwaljit Singh were also present.
All the guests extended many congratulations to Soumita Das and Paras Madaan for Apex Prime and wished them all the best for its success. Anand Sharma is on the board of directors of this OTT, while Soumita Das is the OTT head and her husband Paras Madan is the business operating officer. Talking to the media, Soumita Das said that Apex Prime is indeed a different type of content platform where different types of web series and short films besides reality shows will be seen.
Paras Madaan iterated that they have brought this OTT with different thinking. "The USP of the OTT is that there will not be any bold scene in any of its content, nor will there be any scene that would be a problem to watch with family.
First of all, the poster of the web series "Cyber Singham" was launched where Mayur Mehta has played the role of Triveni Singh. It is a series inspired by real incidents. Professor Triveni Singh, IPS officer is currently posted as SP in Cyber Crime of Uttar Pradesh Police. He has also written a book "Hidden Files" based on the investigation of cybercrime. He has solved many complicated cases of cybercrime and some of the true stories from the same cases he has solved will be presented in Cyber Singham. Cyber Singham is directed by Avinash Garg, a series based on true cybercrime incidents. It is produced by Prabhuti Media Pvt Ltd. Real Life Stories has been presented as a web series with the help of Route64 Infosec Research Foundation.
The poster of the second web series Lottery was launched where Shiva is in the lead. He has a negative character in this film. Shiva said that such content has not come on any OTT. "Lottery" is the story of the slum. The story of the garbage collector. It has been shot in Lucknow. I did not take a bath for many days to do this role. I am prepared to quit acting if the audiences do not like the series in a big way and give it a lot of accolades as it is different from the other web series to date".
Apex Prime's third show Perfect Couple (Reality Show) poster was launched which is a different show. Unique story. It has been shot in Kashmir.
The poster of a short film "Honeymoon Divorce" was launched and its trailer was also shown. It also starred Soumita Das and Paras Madaan. Soumita told that due to the lockdown, the husband and wife pair had to step in as actors in this short film on a different subject. Its story is related to the common man and everyday life.