Dilip Sen composed four songs for Sanjay Kumar's 'Dil Ki Dhadkan'.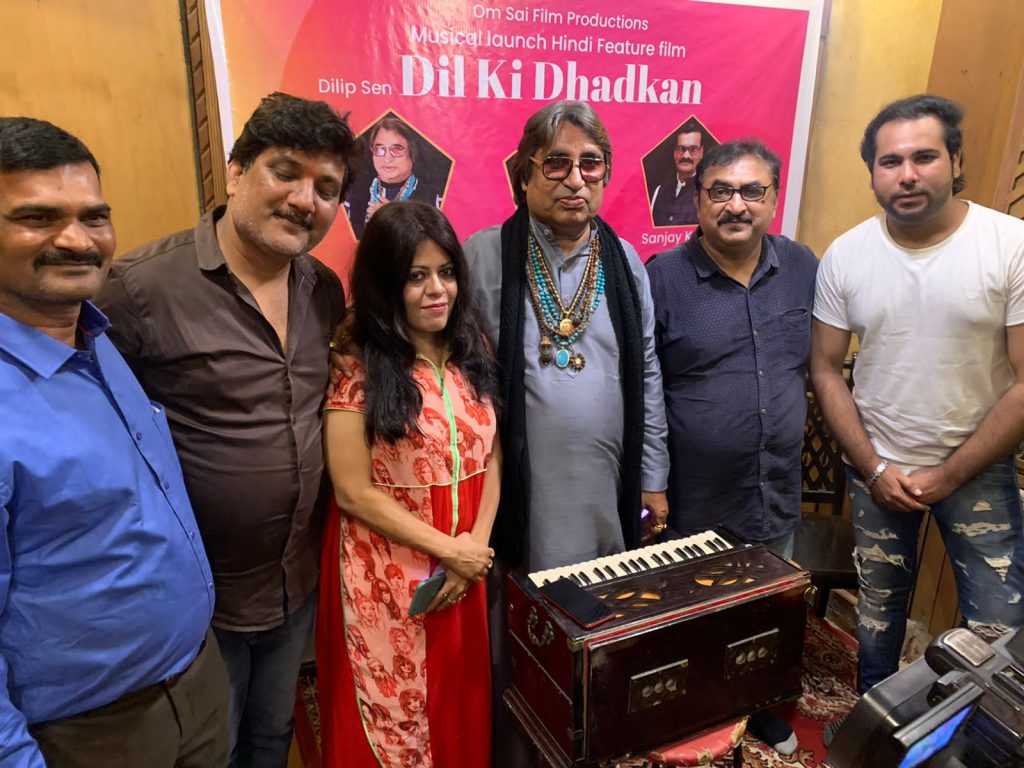 Mumbai. Recently, Bollywood's famous musician Dilip Sen has recorded four songs in the voice of playback singers Rekha Rao, Khushboo Jain, Farhan Sabri, and Ravindra at his recording studio in Andheri. These songs have been written by Uma Shankar Maurya. All these songs will be shot in the new Hindi film 'Dil Ki Dhadkan' which will be produced by Sanjay Kumar under the banner of Om Sai Film Productions.
On the occasion of the recording, Dilip Sen said that the title of this film is very cute. When producer Sanjay Kumar narrated the story to me, I was very impressed and thought that after a long time I will work in my old style romantic mood which is evergreen.
Producer Sanjay Kumar, while highlighting the story of the film, said that it will perfectly present the love story of a rural area. In this, discrimination of caste, high and low will be shown. What happens in the childhood love of the heroine, will be seen throughout the film. Through this film, voice will be raised against social evils.
Producer Sanjay Kumar has not forgotten the name of his birthplace village Diohna in Barkheda Kalan, Pilibhit UP, as well as Karmabhoomi Mumbai and Shahjahanpur. He also keeps working in the interest of society, so he is going to shoot the film very soon in Barkheda Kalan, Pilibhit, UP, so that local artists will also get a chance to work.