Audio rights of NK Productions "Film Banaras" sold to renowned audio companies T- Series and Lahari Music for a whooping price.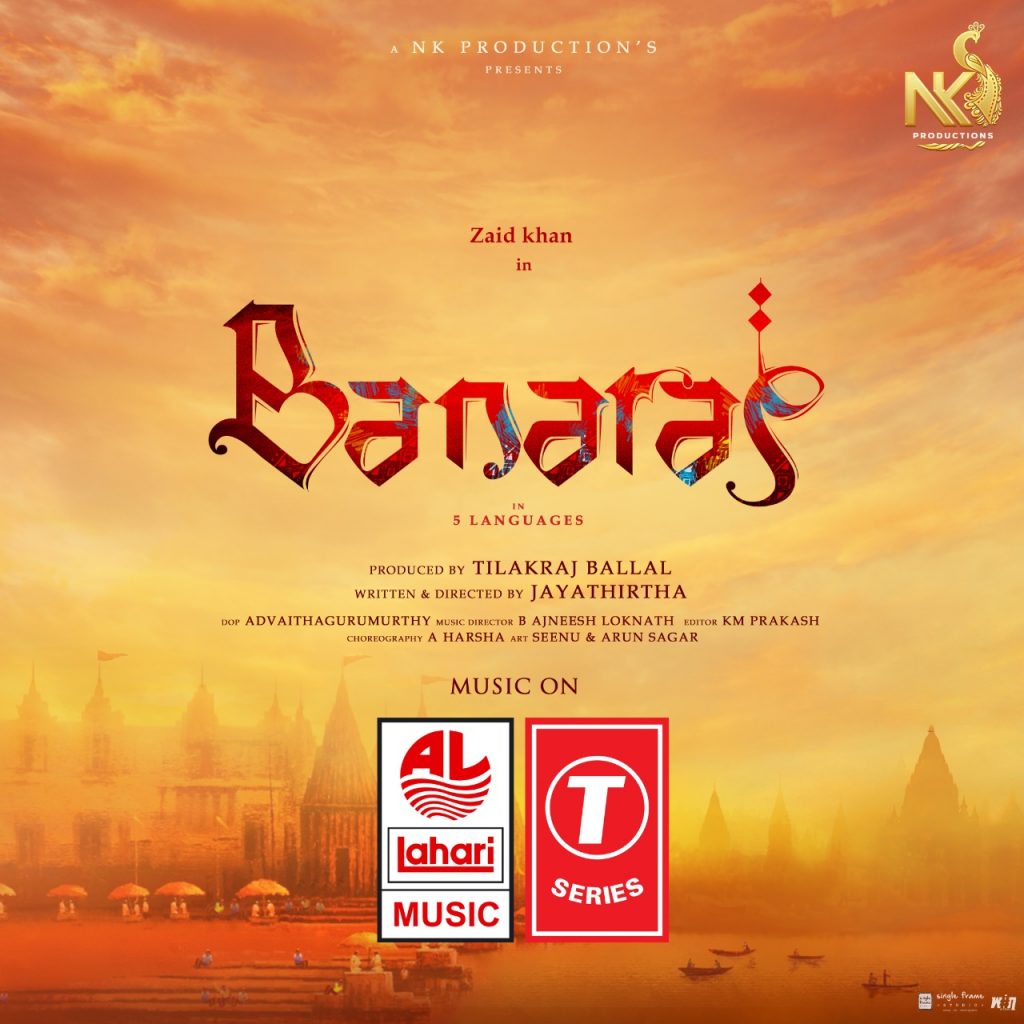 The much hyped magnum opus, director Jayathirtha's film "Banaras" has notched up a new high after its audio rights were acquired by T-Series and Lahari Music. The companies spent a whooping price on the deal, which is supposed to be the highest amount ever paid for music rights down South. Released in five different languages, Banaras marks the debut of Zaid Khan and Sonal Monteiro as the leading lady.
The beautiful ghats and lively streets of Kashi have always tempted the motion artists to weave a story around them, Banaras gives prominence to the culture and the city in the most aesthetically pleasing way possible.
Produced by – @tilakrajballa
Directed & Written by – @jayathirthajayanna
Music by – @b_ajaneesh
Actors – @urszaidkhan @sonal_monteiro_official